3D Modelling SOLIDWORKS Workstation Pc
DESIGNED FOR SOLIDWORKS, DESIGNED FOR PROFESSIONALS
Maximize efficiency, reduce render times, and improve output with the Class SOLIDWORKS Edition. The Class SOLIDWORKS Edition is a workstation desktop fully prepared to handle resource-intensive tasks such as software development, 3D modeling, video rendering, VR development, and more. Pending certification from Dassault Systèmes, this special edition PC is fine-tuned and optimized for SOLIDWORKS. It is one of the fastest SOLIDWORKS systems available today. Supported by the latest in workstation technology from NVIDIA and Intel, the Class SOLIDWORKS Edition provides the power necessary to get the job done as quickly as possible.
FEATURES
PROFESSIONAL
MINIMALISM
Featuring an optimized steel front panel for massive airflow, the Class SOLIDWORKS Edition is built with CORSAIR's 5000D AIRFLOW case. The case includes a toolless tempered glass side panel, and multiple dust filters around the case. With CORSAIR RapidRoute cable management, our professional builders can make your cable management even cleaner, making room for improved airflow and accessibility. For ports, it includes multiple ports USB 3.0 ports, USB 3.1 Type-C ports, and audio jacks.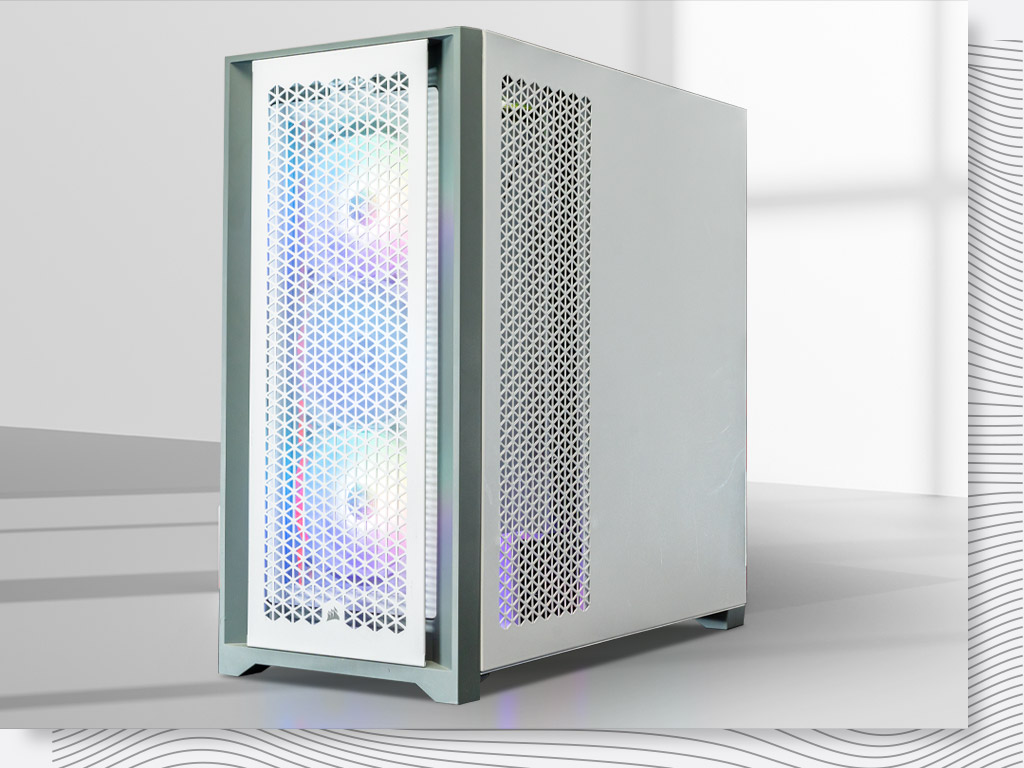 YOUR BUILD IS OUR COMMAND
Workstation-grade components in your Class SOLIDWORKS Edition desktop each serve a role in helping achieve your goals. We specialize in custom systems and you can pick out the ideal memory, storage, and power supply needed to meet your needs.
REVOLUTIONARY PROCESSING POWER
The Class SOLIDWORKS Edition is also equipped with a 12th Gen Intel Core i9-12900K that has been optimized to be the fastest for SOLIDWORKS workloads. This leads to improved render times and productivity. One of the highest-end CPUs available to date, it's also perfect for those taking on multiple demanding tasks at once - video rendering, audio editing, 3D renders, and more.
FIRST-CLASS WORKSTATION GRAPHICS
For graphics processing, the system is built with the NVIDIA RTX™ A4000 Graphics Card. The most powerful single-slot GPU created for professionals, it delivers real-time ray tracing, AI-accelerated compute, and high-performance graphics to your desktop. This level of graphical power is perfect for 3D renders, VR development, and GPU-based applications.
Our video card options not only offer stunning visuals and breathtaking images but can increase productivity and allow for more workspace with support for multiple monitors and 8K displays. Connect multiple monitors to one graphics card to better manage your workflow or display one image across several screens.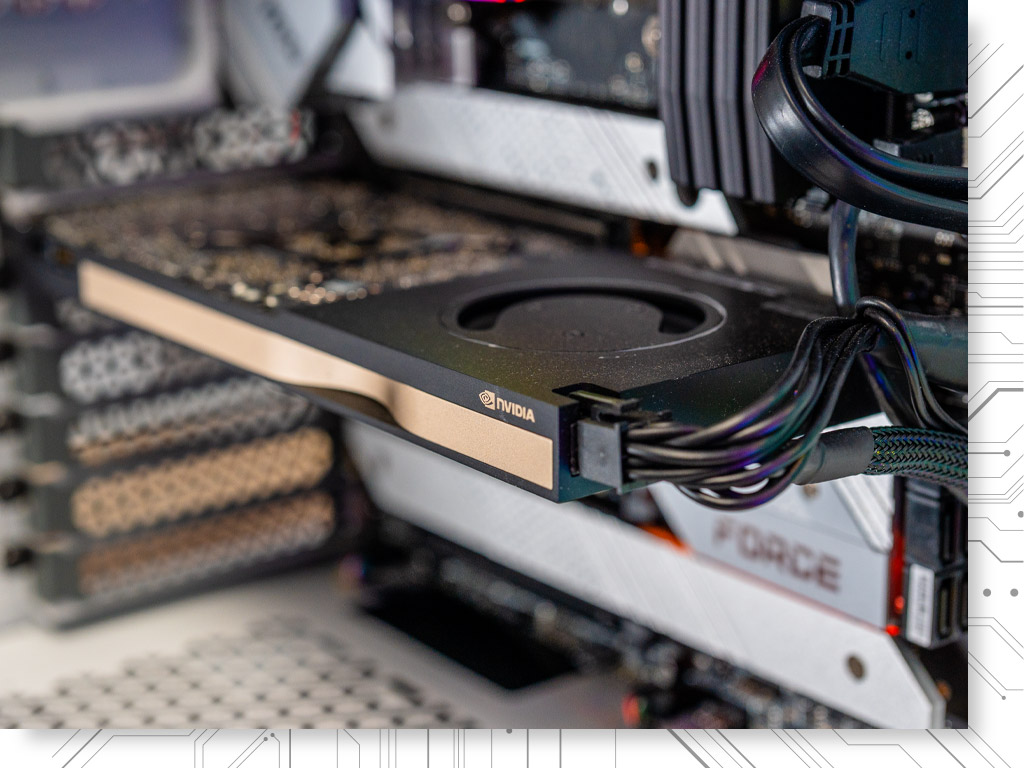 RELIABLE WORKSTATION MEMORY AND STORAGE
Customize your Class SOLIDWORKS edition with up to 64GB of 4800 Mhz memory. This high-performance workstation RAM works in conjunction with your CPU to provide increased speed for all your system's tasks. Load programs faster and run more applications at once without lag or slowdown.
Different levels of data storage are available and are capable of turning your workstation into a storage hub. We offer high-speed solid-state drives and M.2 PCIe drives guaranteed to give you faster access to all your programs, files, and multimedia.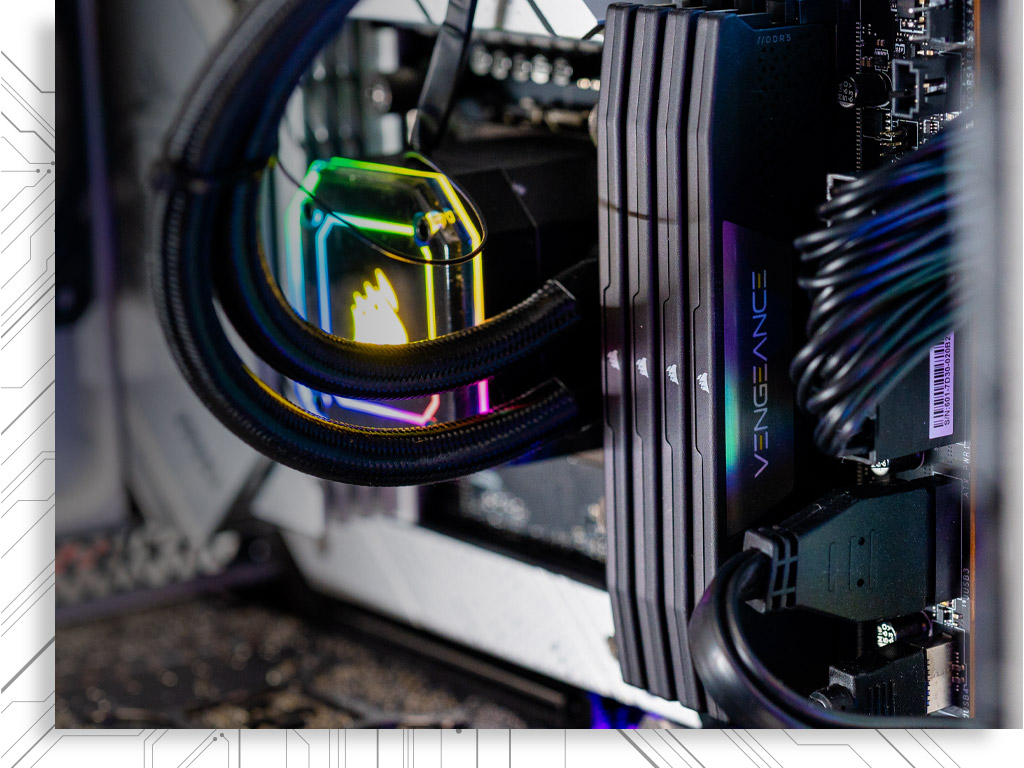 LIQUID COOLING
We offer CORSAIR all-in-one CPU liquid cooling systems with Class systems that provide additional protection and thermal management for your CPU. This maintenance-free liquid cooling system uses the latest technology that provides exceptional cooling.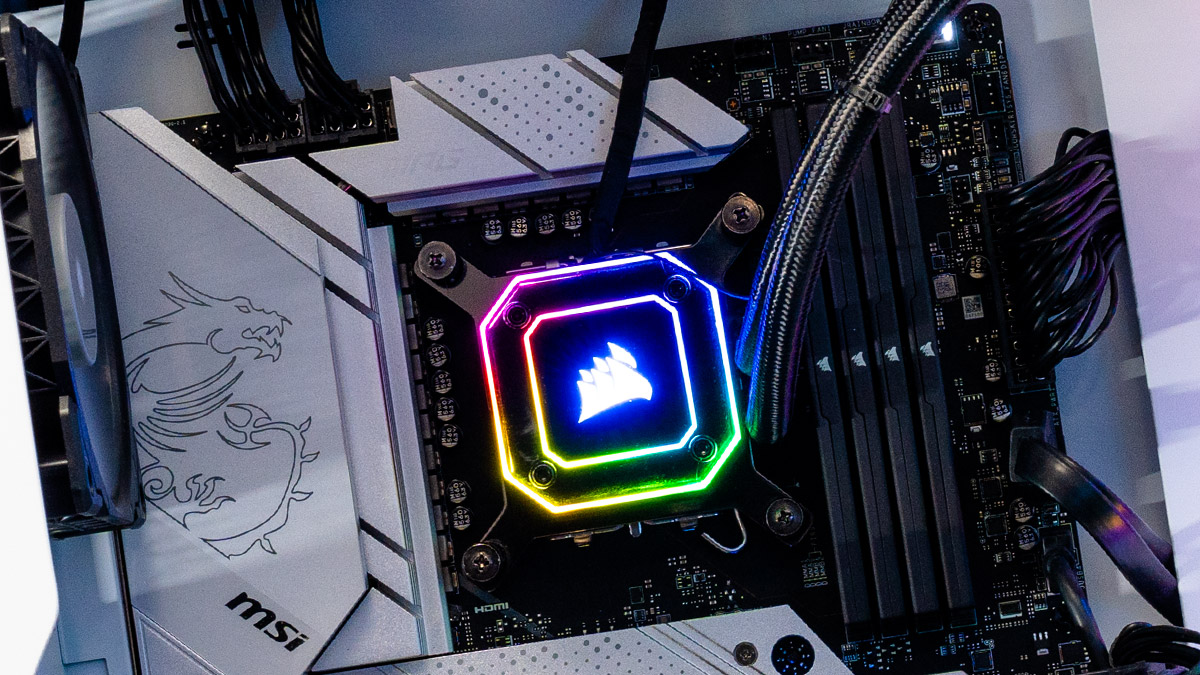 QUALITY MATTERS
No corners cut. Our PC systems are built with the highest standard components for a reason. An efficient and reliable CORSAIR power supply radiates less heat; less heat means cooler temperatures, improved performance, and increased system longevity.
On top of premium build-quality, our team also provides expert cable management to ensure systems stay clean and organized. The Class SOLIDWORKS Edition can be customized with up to a CORSAIR AX1600i Digital ATX Titanium power supply, delivering over 94% efficiency.