EM-Tec TEM Transmission Electron Microscope support grids
EM-Tec TEM Transmission Electron Microscope support grids
Introduction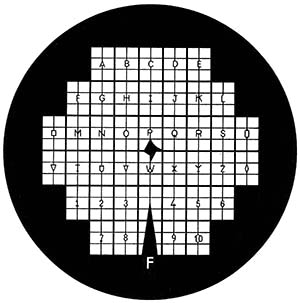 The high quality EM-Tec TEM support grids are designed as sturdy and stable support grids. They are available in a variety of materials to suit the application at hand. The materials are the standard copper, nickel, gold and molybdenum and additionally titanium, aluminium and stainless steel. There are two manufacturing processes used for the EM-Tec TEM support grids :
Electro forming processes for copper, copper/rhodium, nickel and gold TEM grids for well-defined features and consistent quality with an average thickness of 25um.
Electro etching processes for molybdenum, aluminium, titanium and stainless steel foils with a thickness of 25um, except titanium which is 15um and stainless steel which is 12um.
After manufacturing the EM-Tec grids undergo a proprietary cleaning process to reduce contamination issues. All EM-Tec TEM grids are inspected for 100% quality assurance. The thickness of the EM-Tec TEM grids results in a more rigid and stable TEM grid for specimen support and specimen support films. The 375um wide rim contributes to a greater stiffness and makes handling and transportation of the grids much easier than grids with a narrower rim. The EM-Tec high quality TEM support grids are packaged in anti-static plastic vials with vials of 100 grids for Cu, Cu/Rh and Ni. The EM-Tec grids made from Au, Mo, Al, Ti and stainless steel are packaged in vials of 25 grids. They all have the standard 3.05mm diameter. Available patterns are:
Square Mesh grids with a center mark in 50-600 Mesh, specifications
Hexagonal Mesh grids with a center marker in 90 – 360 Mesh, specifications
Slotted or rectangular Mesh with a center mark in 50/200, 75/300 and 100/400 Mesh, specifications
Folding, double or oyster grids with a center mark in 50/50 – 100/400 Mesh, specifications
Aperture grids with holes from 0.4 – 2.0 mm, specifications
Single slot grids with slots from 0.2 x 0.5mm to 0.98 x 2.0mm, specifications
Finder grids (also called locator of reference grids) with reference patterns
Benefits of the high quality EM-Tec TEM supports grids are:
Robust and rigid TEM grids for stable supports and easy handling
Cleaned to reduce contamination issue
Packaged in anti-static vials
100% inspected
Largest selection of grid materials