In this construction kit, the small Leo Rover mobile robot bares all, from A to Z. The Leo Rover Developer Kit allows you to assemble the robot's essential components. With internal Raspberry Pi, powerful controller and ROS-based software you're ready to begin programming!
Delve deep inside the Leo Rover robot
Leo Rover is an ROS-based open-source mobile robotic platform based on the Raspberry Pi 3 that can handle loads of up to 5 kg. In practice, this means you're free to customise it with all the accessories you can imagine, including grippers or robotic arms, a camera, sensors, IMUs, etc.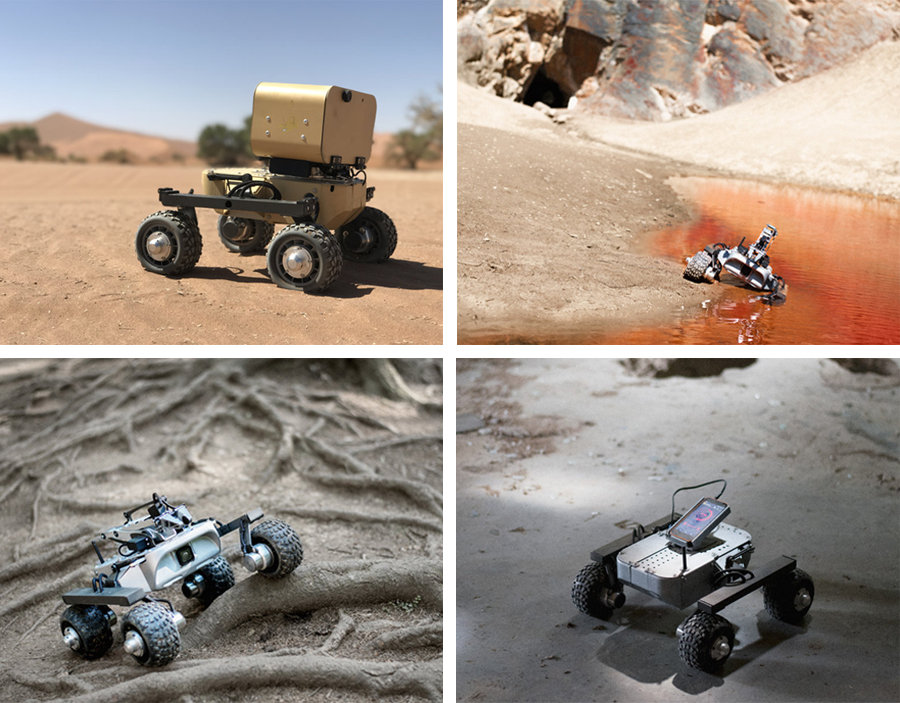 The Leo Rover Developer Kit is an opportunity for teachers to offer students a robot in kit form that includes every part needed to assemble using only simple tools.
The kit allows you to rapidly assemble the platform, while providing in-depth information on how the robot operates.
All you need is a few Allen keys and hex-head flat wrenches, a bench vice and a soldering iron.
Leo Rover Developer Kit: develop and improve your robot
This is an open-source mobile 4-wheel drive robot in kit form for which you can develop countless add-ons. Anything ranging from 3D printed robotics parts to new robotics apps. There is also a huge community of inventors you can count on to improve your project.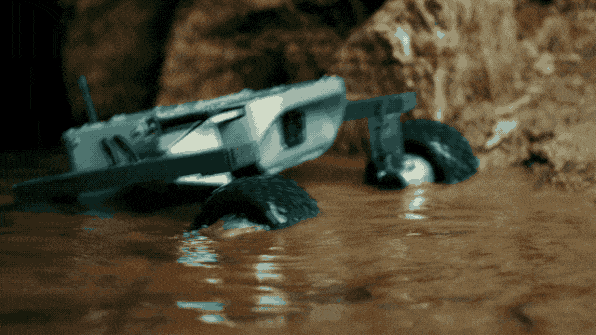 The Leo Rover Developer kit will therefore adapt to any educational project, involving for example remote control, intelligent navigation, monitoring and exploration, mobile weather stations, etc.
Technical specifications of the Leo Rover robot
1 battery charger
1 battery (contact us to buy extra batteries)
1 hex-head screwdriver for mounting and dismounting additional modules
3D-printed spanner for interface connectors
Servo adapter
Main computer: Raspberry Pi 3B
Microcontroller: STM32F100C8T6
Wireless STM32 programming
Open communication protocol
Protection rating: IP66 (not certified)
Connection: WiFi 2.4 GHz
Connection range: up to 100 m (with live video streaming)
Device control with Android/MacOS/Linux (Leo video streaming does not support iOS)
Connections:
In the inner housing: 1 USB
External waterproof connectors (WEIPU SP13 type): 1 x USB, 3 x timer output/counter input/IO, 2 x 7V/2A, 1 x 24V/3A, 1 x 5V/1A, SPI
Communication: I2C, SPI, USB
Autonomy: up to 4 hours
Charging time: 2 h approx.
Camera: 2 MP CMOS OV2710
Fisheye lens with 170° field of view, 0.5 lux.
Drive: 4 DC motors with 3-stage planetary gearbox
Reduction ratio: 73.2
Rubber tyres with foam insert
Wheel diameter: 130 mm
Mounting holes (platform):
40 x M5 threaded holes on 18 x 15 mm grid for mounting the robotic arm
22 holes of 5.5 mm diameter on 18 x 15 mm grid
Weight: approx. 6.5 kg
Upper platform load capacity: 5 kg
Dimensions: 410 x 460 x 270 mm
Please note that the robot arm is an add-on